America's Happiest Seaside Town—Southport, NC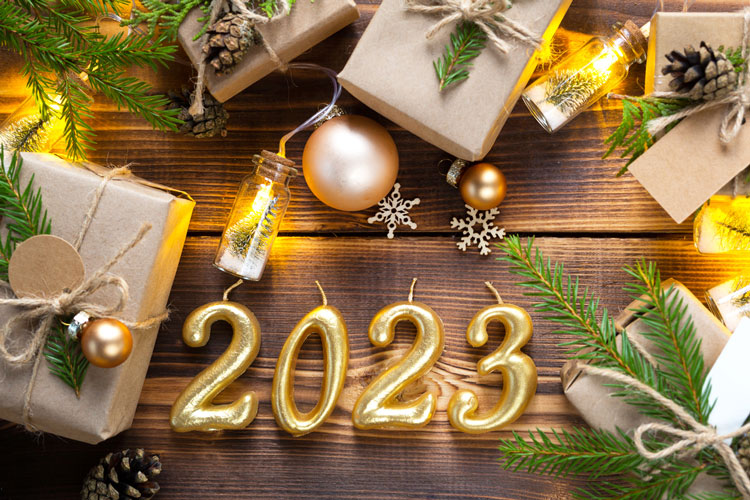 Estimated reading time: 7 minutes – SBFL Stop 28* – Planing to visit – Happy New Year! Here we are, entering another new year, 2023. It promises to be an interesting one. So, let's roll back time for a moment and go to 1913. That was the year that the U.S. federal income tax was signed into law, establishing a whopping 1% tax rate. Also, the first sedan (a Hudson) was introduced at a car show. And the first two movie houses in America were opened, one in Manhattan, New York, and the other in the little town of Southport, North Carolina.
That is where we are at now, Southport, NC, in our Slow Boat to Florida journey planning. We got here after reaching Wrightsville, NC, and visiting Wilmington. Southport is our last stop in North Carolina.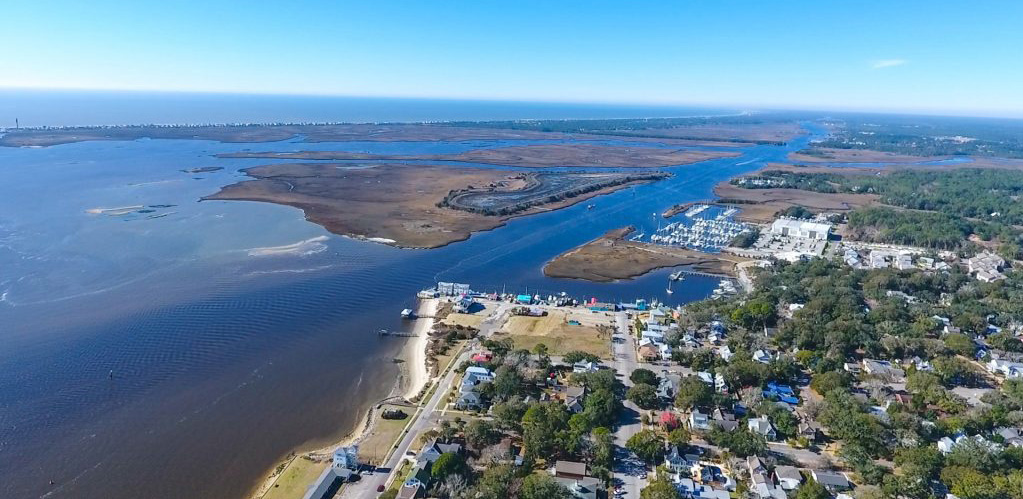 Southport is an old maritime town where the Atlantic, the Intercoastal Waterway (ICW), and Cape Fear River all merge together. Its history comes from the water. When you walk in the old town area, if Southport looks familiar to you, it may be because they've had a long history with Hollywood thanks to the film studios in Wilmington, nearby. They have a magnificent backdrop of enormous live oak trees, the Cape Fear River, ornate Victorian houses, and historic Fort Johnston, making the town one of the favorite filming locations on the East Coast. Here is a self-guided walking tour for you of filming locations in Southport. You never know, you may bump into a film crew while you're there. Here are the names of a few films shot there for you: I Know What You Did Last Summer, Safe Haven, Dawson's Creek, The Secret Lives of Bees, A Walk to Remember, and Crimes of The Heart.
Historic Southport has both atmosphere and charm. It seems that it's fostered by its proud residents, who have cherished and preserved its past. Their love of their history is reflected in the beautifully restored homes, churches, and public buildings that grace the city's unique, tree-lined streets.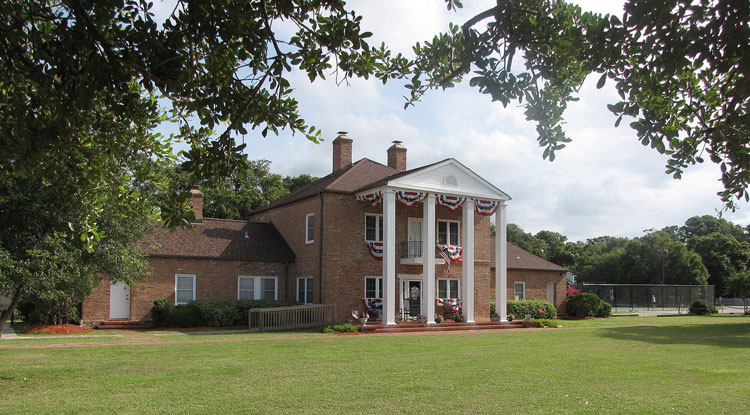 The area has an intimate association with the Civil War. Fort Johnston is one that you may want to visit. Fort Johnston was originally built by the British in 1749 to protect the region from Spanish and French attacks. After 250 years of federal service, Fort Johnston is the oldest active-duty fort in the United States. However, don't try to look for a classic fort; it is no longer there. The Garrison House of the Fort is the only surviving structure and is now home to the Fort Johnston-Southport Museum and Visitors' Center and the Southport Historical Society. Fort Johnston is listed on the National Register of Historic Places. Also in the same spot, there is the North Carolina Maritime Museum-Southport. The museum inhabits the officer's quarters on the grounds of Fort Johnston.
When you need refreshment, grab an ice cream cone and find a seat on a bench or a swing at Waterfront Park. Start imagining and watching the ships come in and soak up the picturesque beauty that's greeted sea captains as far back as the 1700s. After all, I hope you, too, are in the same mindset as we are, not rushing and having a really Slow Boat to Florida journey. That is, just taking it easy, not being in a hurry to reach Florida, and enjoy the unique characteristics of the ports where you're stopping over. There is a lot to see and do. We see the entire trip as a destination rather than just reaching Florida.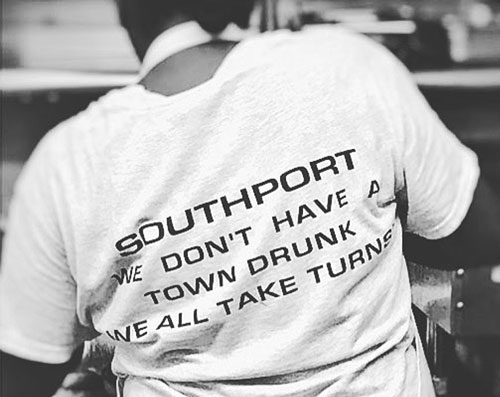 As our avid readers know, we are tracking two ICW journeys profiled in National Geographic and are comparing then and now. It's based on observations made by Dorothea and Stuart E. Jones, in their 1958 National Geographic article titled, "Slow Boat to Florida" and a 1973 book published by National Geographic titled, America's Inland Waterway (ICW) by Allan C. Fisher, Jr. Naturally, we are finding many things have changed since the 1958 and 1973 journeys of the authors. Thanks to Fisher, we are now adding a third book to our retrospective, in a limited fashion. It's The Boy, Me, and the Cat written by Harry Plummer. It's a classic tale of a trip down the ICW and back. Specifically, it's the story of the author's cruise from October 1912 through June 1913 with his son and cat aboard a catboat from Massachusetts to Florida and back. A catboat is a sailboat with a single sail on a single mast set well forward in the bow of a very beamy and shallow draft hull. Granted we are powerboaters, but if we were sailors, I am not sure if I would ever try to do an ICW trip on a catboat now, let alone in 1912.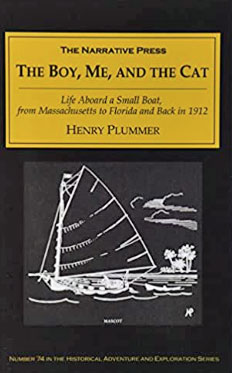 When Fisher reached Southport in 1973, he recalled Plummer's book and their experience reaching Southport. He wrote, "In 1912 no Waterway ran between Beaufort and Southport, and the Plummers took to the sea, hoping to slip behind Frying Pan Shoals in good weather and get into the Cape Fear River. But a storm forced them to seek sanctuary in an inlet, and there they went hard aground, their catboat and launch suffered severe damage before father and son could get them inshore."
"For more than a week, with no protection from wind and cold, they worked feverishly at repairs. Henry, Sr., wrote in his log: "December 13-20. During these days we were marooned at New Inlet, as desolate a spot on our Atlantic coast as a man could pick out for the purpose. The fear of a northeast gale with the heavy sea was constantly on our minds for that might easily spell imprisonment for days if not weeks. We lay in a narrow little gutter where the tide ran viciously, making constant shifting of anchors both night and day a necessity. I must utterly fail to give any idea of the great loneliness of the beach stretching 1000 miles on either side and trembling to the constant crash of the roaring surf." But eventually, they made their two craft watertight and sailed to Southport, where they enjoyed a comfortable Christmas."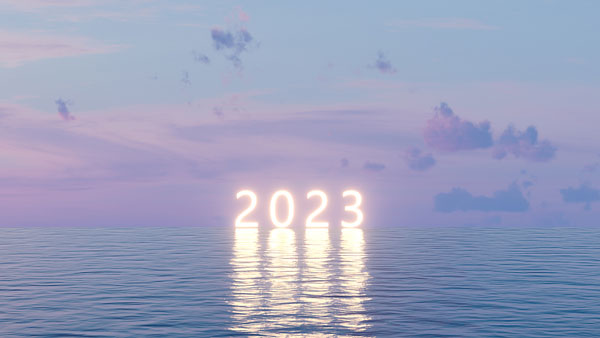 Wow, talk about the adventure of a lifetime! Thank goodness for the well-developed and managed ICW route of today, our detailed paper charts, Waterguides updated frequently based on deep knowledge of every foot of the ICW, and of course, multiple GPS units and radios in our boats.
Fisher's 1973 mysterious experience on the first night in Southport was less adventurous, but until they understood what was happening, it was, I would say, very concerning. Thanks to their ability to recall the Jones' experience back in 1958, they were able to solve the mystery. What was it? I'll tell you about it in our next post. In our next post, we will be crossing into South Carolina.
Well, that's it for now. Stay well. I hope to say hello to you if you spot my boat, Life's AOK, in one of the locations that I'm hoping to visit in 2023, that is, if whatever the latest version of the pandemic permits us.
I bid you Fair Winds and Following Seas.
A few things I learned
3 things I recommend
When you are in town, choose one or more links below to explore and enjoy your stay in Southport.
Eat at Provision Company
They serve locally caught fresh shrimp, when available. They say, "It's fun to watch first-timers at Provision Company in Southport. The experience is so different from any other dining establishment that visitors barely have time to digest the tasty food or unique way of doing things before they're planning their next Provision Company visit. This waterfront restaurant provides an atmosphere that's become legendary with both boaters and landlubbers alike. The unique experience starts the moment you pull into the parking lot (or dock). Stand in a short line – although sometimes it goes out the door – and then order your food from the counter. The menu is on a chalkboard right after the screen door. Once you have placed your order, grab your drinks on your own (on the honor system).

How easy?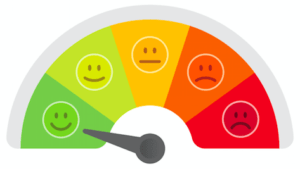 Marinas where you can stay overnight
Morningstar Marinas – Southport – Walking distance to historic downtown Southport, great restaurants, and shopping.
---
Safe Harbor's South Harbour Village – Located right on the ICW. A couple of miles outside of historic downtown Southport. There are over 130 other locations of Safe Harbor marina locations on the coasts. They call it "Your Home on the Water."
---
---
*SBFL stands for Slow Boat to Florida. It is a series of my blog posts, which started with a posting that had the same title. Each numbered heading has two parts. The first is "Planned or Planning to Visit," and when we visit the planned location, a "Visited" label appears at the beginning, next to SBFL.
The essence of this series is not to seek new lands and exotic cultures. Rather, it is to cover our journey of discovery (hence the title of our blog Trips Of Discovery) that has to do with seeing with a new eye the coastal locations of the Atlantic Intracoastal Waterway (ICW) where present-day America started to flourish.
The SBFL series represents part travel, part current, and historical anthropological highlights of selected locations and coastal life. We're comparing then and now, based on observations made by Dorothea and Stuart E. Jones, in their 1958 National Geographic article titled "Slow Boat to Florida" and a 1973 book published by National Geographic titled America's Inland Waterway (ICW) by Allan C. Fisher, Jr. We also take a brief look at the history of the locations that I am writing about. Finally, we bundle it up with our observations during our actual visits to the locations and our interviews with residents. Think of it as a modest time capsule of the past and present.
My wife and I hope that you, too, can visit the locations that we cover, whether with your boat or by car. However, if that is not in your bucket list to do, enjoy reading our plans and actual visits as armchair travelers anyway. Also, we would love to hear from you on any current or past insights about the locations that I am visiting. Drop me a note, will you?
---