The Ale Trail of Wilmington, NC – Take the challenge

Estimated reading time: 10 minutes – SBFL – Planing to visit – If you're on the Atlantic Intracoastal Waterway (ICW), delay your departure from Wrightsville Beach, North Carolina, for a few days. Plan an excursion to Wilmington, which is the number one spot on the North Carolina coast to enjoy local craft beer! Take the Wilmington Ale Trail and enjoy the city. This is one of those challenges that squarely falls into the "challenging self" category. The question is can you do it? How about within two days, if not in one day?  All by yourself or with a group of friends and family? The Ale Trail is all about local craft beers and microbrewers in and around Wilmington, North Carolina. There are more than a dozen of them. It's a thriving brewery community that locals and tourists alike enjoy. You'll find that each creates great craft beer with its own unique spin—whether it's a focus on supporting the natural environment, a dedication to the science of brewing, or going all in to make beer with interesting and fun ingredients. You can find these local beers in neighborhood bottle shops and many restaurants in town. However, if you are on the ICW and visiting the town for a few days, I recommend you take a brewery tour and book a seat with the Port City Brew Bus. They have private as well as public tours. I believe that's the best option for all of us ICW boaters, who land on Wrightsville Beach and do an excursion to Wilmington. However, if you prefer a self-guided tasting tour, here it is.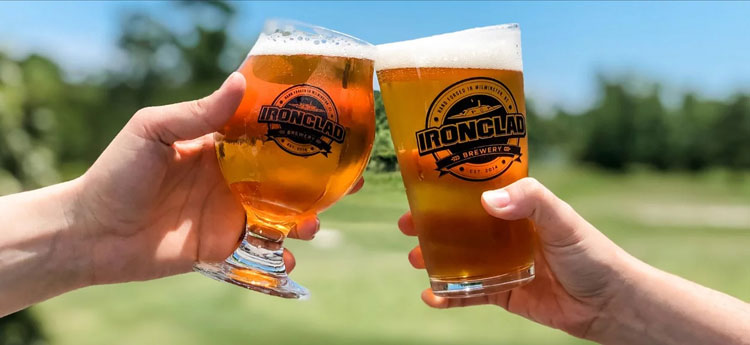 If playing golf is your preference, you don't need to give up the beer. Try Ironclad Golf & Beer Garden with its 18-hole golf course in a figure eight layout, thus no parallel fairways. The golf check-in and beer shack are located next to the driving range.
Going to the city by boat from the ICW
In our previous Slow Boat to Florida journey post, we talked about stopping at Wrightsville Beach, North Carolina, on the ICW. While we're there, we definitely plan to visit Wilmington. The city is about 8.5 miles away by car. In fact, the beach is considered a part of the island beaches group of the Wilmington suburbs.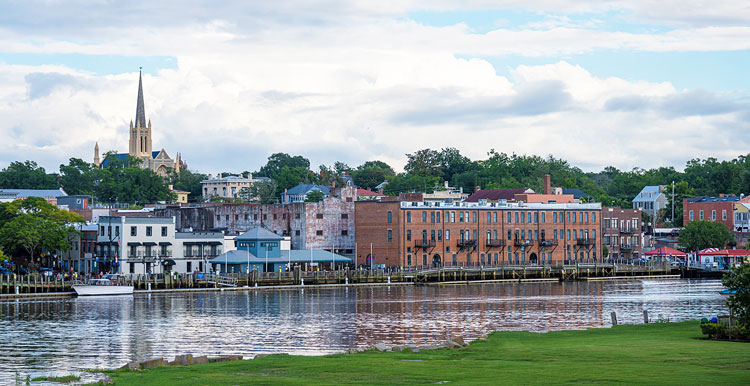 The Wilmington City Docks are located on the shores of the Cape Fear River along the picturesque Historic Downtown Riverwalk. Docks are available for self-service day docking only, with both water and electrical service available. There is no fee for day docking. Overnight stays are prohibited. However, there are full-service marinas nearby that are ready to serve all your needs.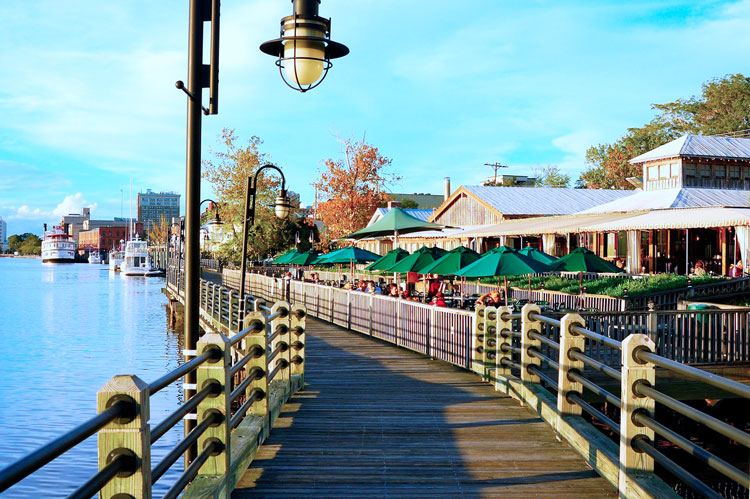 In downtown Wilmington, you will be within walking distance to hotels, delicious dining, unique shopping such as The Cotton Exchange, exciting attractions, music and nightlife, a post office, banks, and stores for supplies.
A sunny southern town with a deep history
Wilmington is a very interesting, quaint town of about 125,000 residents. Michael Jordan, one of the greatest basketball players of all time, was born in Brooklyn, New York, but moved to Wilmington at age 5 with his family and grew up there. Other well-known sports stars like Sonny Jurgensen, a hall-of-fame NFL quarterback, was born in Wilmington. Also in this illustrious list is Charles Kuralt, a well-known journalist, and Meadowlark Lemon, a famous Harlem Globetrotter. Another interesting historical note is that World War II prisoner-of-war camps also operated in Wilmington during the war, housing 550 German POWs from 1944 to 1946.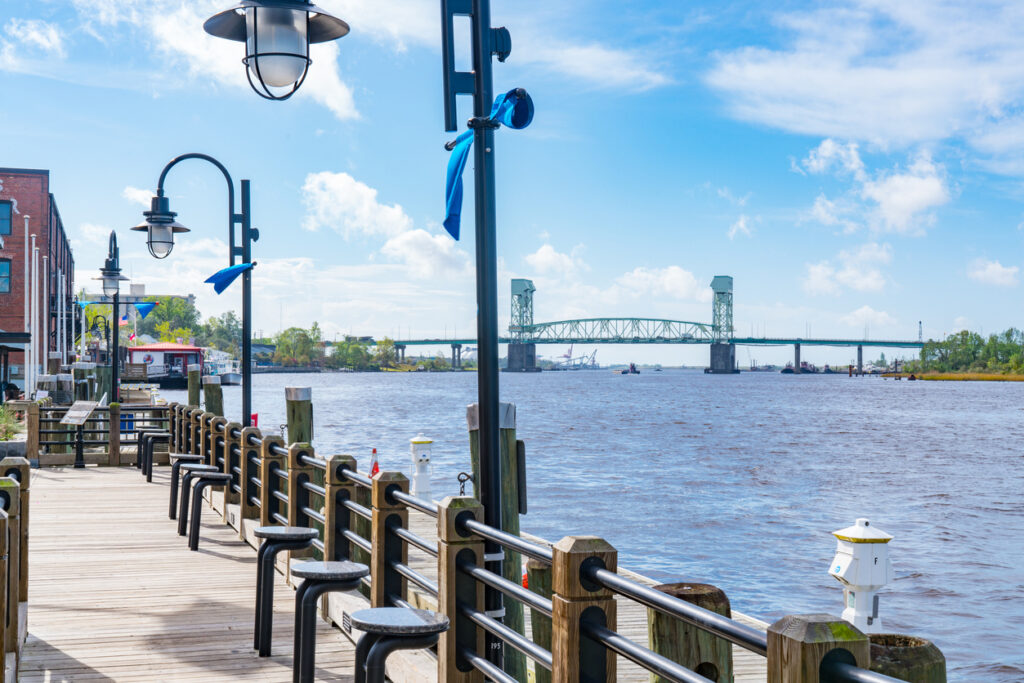 Wilmington's rich history goes back to the pre-colonial era on the Cape Fear River. Named for its rough waters and foreboding shoals, the river was first explored in 1524 by Giovanni da Verrazzano in the name of the King of France. The first permanent settlement took place in 1725 with the creation of Brunswick Town, the first capital of the colony of North Carolina and a leading seaport from 1726 to 1776. Rivaling Brunswick for many years, Wilmington was incorporated in 1739 and eventually became the center of trade, politics, and culture for the region. Named after Spencer Compton, Earl of Wilmington, the city was formerly known as New Carthage, New Liverpool, and Newton. The port city prospered because of its proximity to the Cape Fear River. Manufactured goods were imported and inland settlers transported produce down the river. Today, Wilmington's four main industries include: shipping (hence the nickname Port City); tourism; manufacturing; and movie and TV production (hence the nickname "Wilmywood" or "Hollywood East").
Made in Wilmington—Movies
When you are in town, don't get too excited and look for tourist attractions for the working movie studios. Actually, don't even look for any kind of permanent exhibits in the museums of the town honoring its major industry that generates tens of millions of dollars for their state as well as town coffers. You wouldn't even know it's there.

As far as the industry is concerned, Wilmington is definitely Hollywood East, no question about it. However, for tourists like us, there is nothing out there for us to enjoy in a curated fashion. Unfortunately, most filming takes place on private property or in a studio environment and is not open to the public and that makes a lot of sense. For security reasons, production companies do not release filming schedules or locations. However, productions are often filming in and around Wilmington, and you may be lucky enough to happen upon a film set! As I understand there are companies in Wilmington that offer tours of famous movie and TV landmarks. You can have your own One Tree Hill Walking Tour or Dawson's Creek Location Tour. You may be surprised to know that at one time or another we all benefited from the wonderful movies "Made in Wilmington."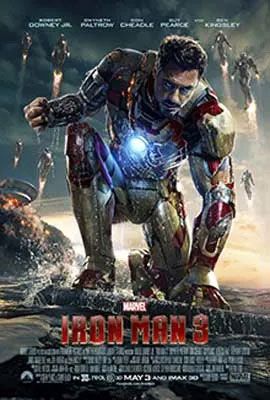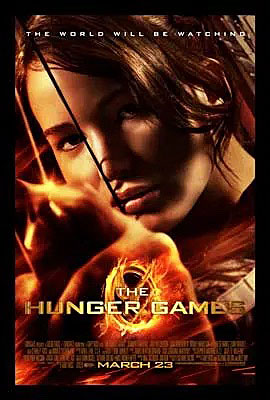 Check this out to see if you have seen any one of these movies. Too busy to do so? How about Iron Man 3 or The Hunger Games? Did you see them?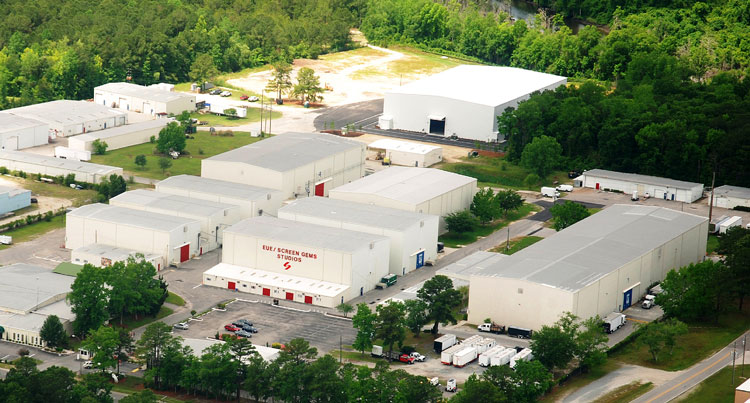 Wilmington's history with the film and television industry began in 1983 when producer Dino de Laurentiis came to the region to produce the film, Fire Starter. At that time, Wilmington was just a nice small Southern coastal town. From those humble beginnings, Wilmington has almost tripled in size and hosted 138 feature films and 162 television productions.
Dino de Laurentiis also built a studio which has become one of the largest full-service studio facilities in the country: EUE Screen Gems Studios, with a fifty-acre studio lot and ten purpose-built sound stages.
One Christmas, 1994
Now that this is a Christmas-time post, let's talk about Wilmington's first true Christmas production, One Christmas. It was a historic one, as it featured the last screen performance of Oscar-winning actress Katharine Hepburn.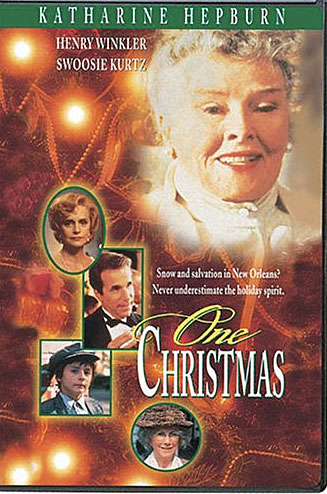 The NBC TV movie starred the Fonz himself, Henry Winkler, as a con artist pursuing the daughter of a wealthy socialite (Hepburn) in 1903 New Orleans. Hepburn only shot for about four days on the project, before closing out her legendary career in Wilmington. While most of the film's sets were private residences in the historic district, it did shoot at the historic Bellamy Mansion.
Cape Fear Museum movie exhibit that we missed
One of those exhibits that we unfortunately all missed was in 2016-2017. If you are a film buff you would have enjoyed stopping by the Cape Fear Museum for Starring Cape Fear! The exhibit showcased local film history with artifacts like Iron Man's helmet and chest piece, Isabella Rossellini's robe from Blue Velvet, and a trove of treasures from Dawson's Creek. Here's a consolation prize for you, you can still read about the Starring Cape Fear! exhibit of 2017 here.
Battleship North Carolina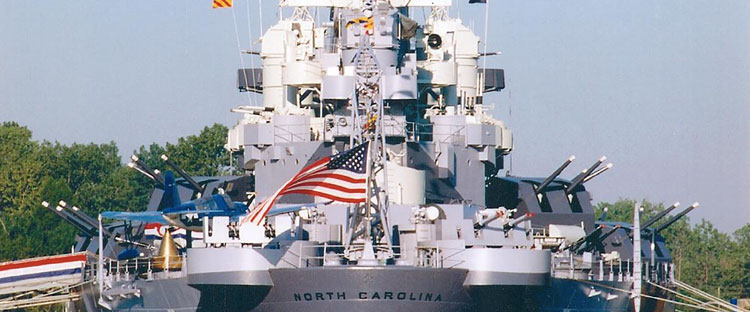 In 1974, Wilmington's downtown was listed in the National Register of Historic Places. In 2020, Wilmington became the first city in the country to be designated an "American World War II Heritage City" for its efforts to preserve WWII heritage, restoration of wartime facilities, and recognition of veterans.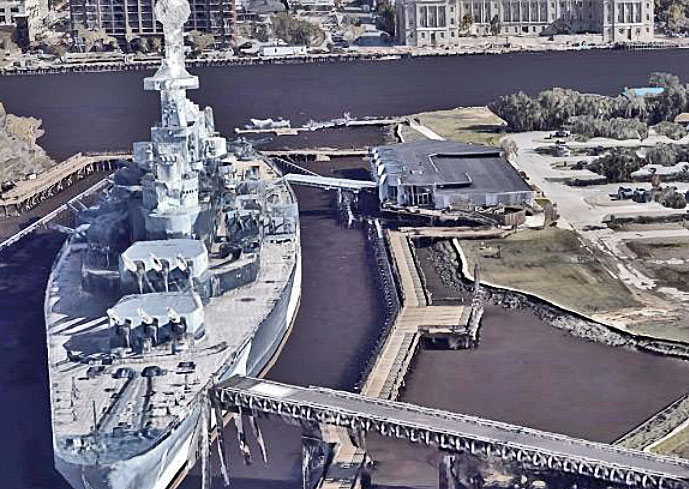 The Battleship North Carolina arrived in Wilmington in 1961 and was dedicated in 1962. Today, it remains one of Wilmington's most popular attractions. You can explore the decks of the World War II-era battleship, named one of the ten "Best Museum Ships" by USA TODAY, and experience how the sailors lived aboard ship during wartime.
Let's add in some more spice to our Wilmington excursion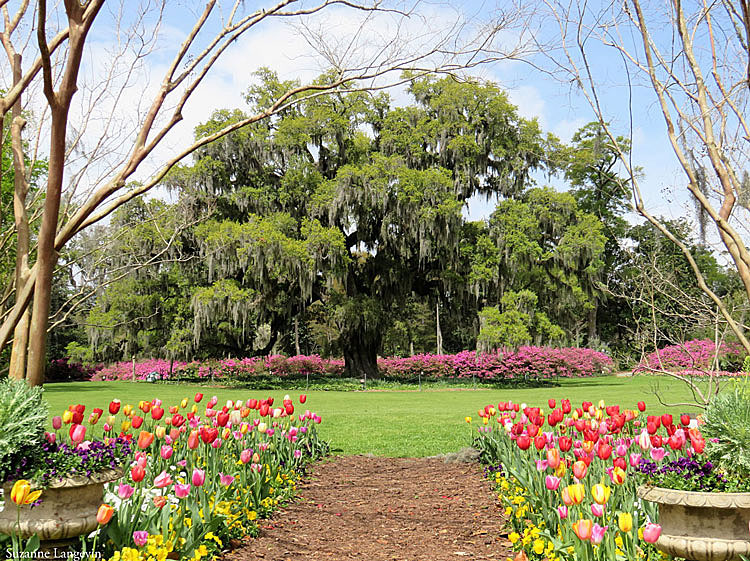 There's a garden that is sure to please anyone and, if you're with your family, your entire family. It's the Airlie Gardens and requires an admission fee. Designed in the early 1900s, the 67 acres of lush vegetation features azaleas, camellias and statuary. Be sure to take part in the walking tour, so that you can see all 12 acres of the freshwater lakes around the gardens.
Well, that's it for now. Stay well. I hope to say hello to you if you spot my boat, Life's AOK, in one of the locations that I'm hoping to visit in 2023, that is, if whatever the latest version of the pandemic permits us.
I bid you Fair Winds and Following Seas.
---
Cover photo: Bellany Mansion Museum.
---
A few things I learned

5 things I recommend
Visit historical mansions

Visit Battleship North Carolina.
Explore the refurbished WWII Battleship starting with the Observation Deck. The self-guided tour features nine levels of living spaces, mess decks, gun turrets, powder storage, sick bay, and more.

Eat at a rooftop with a Cape Fear River view

aView Rooftop Bar and Bistro at the Aloft Wilmington at Coastline Center. This year-round restaurant is located on the seventh floor, offering seasonal outdoor seating areas with firepits or indoor seating with floor-to-ceiling windows.

Cloud 9 (they are closed until March) at the Embassy Suites rooftop. This is one of the best places in downtown Wilmington to see the spectacular sunsets over the Cape Fear River.

Enjoy the Cape Fear River by taking a river cruise

Cape Fear Riverboats

Wilmington Water Tours
How easy?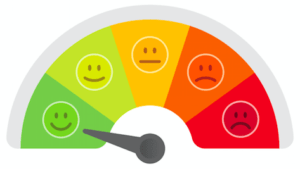 Marinas where you can stay overnight
Port City Marina
It is a protected full-service deep water marina featuring over 200 state-of-the-art floating concrete wet slips and first-class customer service for boats and boaters of all types. Superyachts and small vessels are welcome.

---
*SBFL stands for Slow Boat to Florida. It is a series of my blog posts, which started with a posting that had the same title. Each numbered heading has two parts. The first is "Planned or Planning to Visit," and when we visit the planned location, a "Visited" label appears at the beginning, next to SBFL.
The essence of this series is not to seek new lands and exotic cultures. Rather, it is to cover our journey of discovery (hence the title of our blog Trips Of Discovery) that has to do with seeing with a new eye the coastal locations of the Atlantic Intracoastal Waterway (ICW) where present-day America started to flourish.
The SBFL series represents part travel, part current, and historical anthropological highlights of selected locations and coastal life. We're comparing then and now, based on observations made by Dorothea and Stuart E. Jones, in their 1958 National Geographic article titled "Slow Boat to Florida" and a 1973 book published by National Geographic titled America's Inland Waterway (ICW) by Allan C. Fisher, Jr. We also take a brief look at the history of the locations that I am writing about. Finally, we bundle it up with our observations during our actual visits to the locations and our interviews with residents. Think of it as a modest time capsule of the past and present.
My wife and I hope that you, too, can visit the locations that we cover, whether with your boat or by car. However, if that is not in your bucket list to do, enjoy reading our plans and actual visits as armchair travelers anyway. Also, we would love to hear from you on any current or past insights about the locations that I am visiting. Drop me a note, will you?