Take a break from your ICW voyage and indulge in the charms of Charleston, SC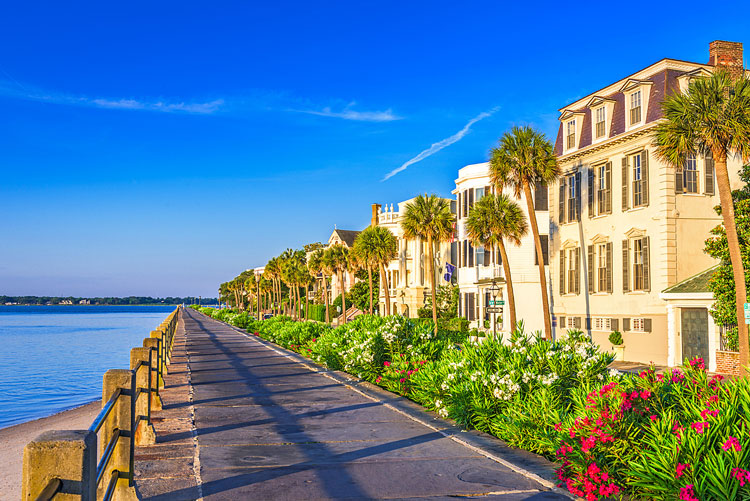 Estimated reading time: 14 minutes – SBFL* Stop 30 – Planned – As we depart from Myrtle Beach, South Carolina, we find ourselves faced with a decision: to Georgetown or not to Georgetown? The next logical stop is Georgetown, SC. This charming town may be a hidden gem, well worth the 60-mile trek from Myrtle Beach. Alternatively, for those feeling particularly adventurous, you can continue on to Charleston, which is about 100 miles away. It's like choosing between a juicy ribeye and a succulent lobster tail – both are delectable, but you can only have one. Of course, there's always the option of surf and turf for those who can't decide. Ultimately, the choice is yours to make.
It's time to consult your trusty Intracoastal Waterway (ICW) charts and consider the rich history and culture that await you in both towns. I suppose we'll do the same and make that decision when we're in Myrtle Beach. Georgetown's maritime heritage and antebellum charm make it a Southern gem not to be missed, while Charleston's elegant architecture and world-renowned cuisine are sure to leave you smitten. So, will you opt for the road less traveled or stick with the classics?
We continue our leisurely journey down the ICW, taking our time and soaking up all the fun and vacation spots along the way. This is our own version of the Slow Boat to Florida*, and we're in no hurry to rush through it. We'll enjoy every mile, from Annapolis to Florida, with all the stops and adventures in between. As we're going down with our powerboat, we're comparing and contrasting the observations made by Dorothea and Stuart E. Jones in their 1958 National Geographic article, "Slow Boat to Florida," and Allan C. Fisher, Jr.'s 1973 book, "America's Inland Waterway (ICW)." So, come along with us as we rediscover the beauty and wonder of the ICW, one mile at a time. We have been uncovering the ways in which the ICW has been transformed over the past few decades.
Georgetown
Georgetown is a city steeped in history, from its antebellum homes and museums to the numerous historical markers that dot the landscape. In 1732, the town became a port of entry for foreign ships, enabling them to come directly to the port. The Port of Georgetown, leading up to the Civil War, was the largest rice exporter in the world. Georgetown has a long history of boat building, and in the mid-20th century, it was known as the "shrimp capital of the world." Shrimping boats would line the docks, and locals would often joke that you could walk across the harbor on the backs of the shrimp. The town has a rich maritime heritage. However, be sure to arrive on a weekday as most restaurants, shops, and all museums are closed on late afternoon Saturday and all day Sunday.
Charleston
The Jones' in 1958 and Fisher in 1973 didn't have a lot to say about the Charleston of their time. However, today's Charleston is a boater's paradise, with plenty of sights and sounds to explore along the ICW. From its rich history to its colorful houses and top-notch restaurants and bars, there's no shortage of things to do and see in this southern gem.So, welcome to Charleston, SC, the birthplace of the famous 1920s dance, the "Charleston," that originated here in the Roaring Twenties, Flappers, Prohibition, and Jazz Age. It's a dance that features fast-paced footwork and swinging arm movements – trust us, play the music and give it a go, you'll love it! If dancing's not your thing, we've got a fun fact for you: Stephen Colbert, Darius Rucker, Shepard Fairey, Andie MacDowell, and Dubose Heyward all are from Charleston. Who knew this town could produce so much talent?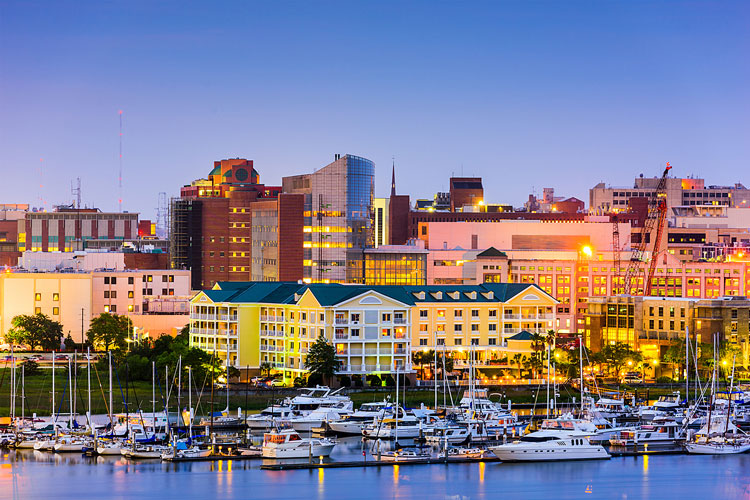 What is beyond the marinas?
One of the most popular shopping destinations is King Street, one of the eight iconic streets of Charleston. How far is it from the marinas? Well, the distance between King Street and the marinas in Charleston varies depending on which marina you are at. However, the most popular marina in Charleston, the Charleston City Marina, is located about 2.5 miles away from King Street. Other marinas, such as the Ashley Marina and the Bristol Marina, are located even closer, with the Ashley Marina being just over a mile away and the Bristol Marina about 1.5 miles away from King Street. This historic street is lined with a mix of national retailers and local boutiques, making it the perfect place to find everything from designer clothing and accessories to unique gifts and souvenirs. The shopping district spans several blocks and includes everything from high-end fashion retailers to antique shops and art galleries.
Another popular shopping area is the City Market, a historic marketplace that has been operating for over 200 years. Here, visitors can browse through dozens of vendors selling everything from handmade crafts and souvenirs to fresh produce and local seafood. The market is open every day of the week, and is a great place to find unique and one-of-a-kind items.For those looking for a more modern shopping experience, the Charleston area is home to several large shopping malls, including the Citadel Mall and the Northwoods Mall. These malls feature a variety of stores and restaurants, making them a great option for families and groups. Need to visit West Marine? They are there as well. Overall, the shopping experience in Charleston is a unique blend of history and modernity, with plenty of options for visitors to explore and enjoy.
A history going back to the 17th century
Charleston has a rich and complex history that dates back to its founding in 1670. Originally settled by English colonists, Charleston was one of the largest and wealthiest cities in the American colonies by the mid-18th century. It played a significant role in the Revolutionary War, serving as a key supply center and port for the Continental Army.
There were pirates in Charleston during the colonial period. Pirates such as Blackbeard, Stede Bonnet, and Anne Bonny were known to operate in the waters off the coast of Charleston, attacking and plundering merchant ships. In fact, Charleston was one of the main ports of entry for pirate ships coming from the West Indies in the early 18th century. Despite efforts by colonial authorities to crack down on piracy, the presence of pirates in the area continued for many years. The infamous pirate trial of Stede Bonnet and his crew took place in Charleston in 1718, resulting in their conviction and execution.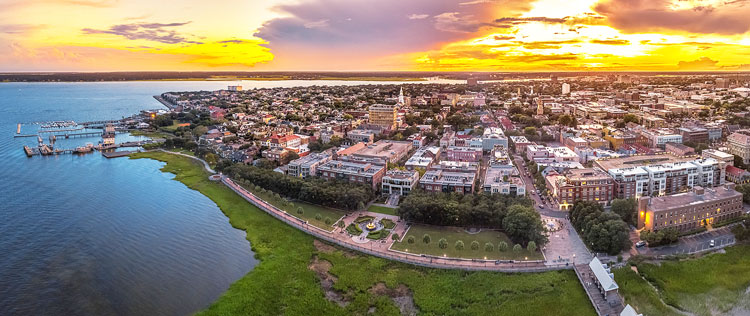 Today, there are various tours and attractions in the city that focus on the history of piracy and privateering in the area. For example, Charleston Pirate Tours offers a walking tour that takes visitors through the streets of the historic district, exploring the city's pirate past and the legends that surround it. The Charleston Ghost & Pirate Tour is another popular option, combining tales of piracy with the city's ghostly history. Additionally, the Old Exchange and Provost Dungeon is a historic building that was once used as a prison for pirates, and visitors can tour the building to learn more about its history.
Charleston's history is also marked by the tragic legacy of slavery. The city was a major slave port, and enslaved Africans and African Americans made up a significant portion of its population. In the years leading up to the Civil War, Charleston became a hotbed of secessionist sentiment and was the site of the first shots of the conflict, fired at Fort Sumter in the harbor.
In the decades following the Civil War, Charleston experienced a period of economic decline and political turmoil, but also a rich cultural revival that celebrated the city's history and traditions. Today, Charleston is known for its beautiful architecture, vibrant food and music scenes, and diverse cultural heritage.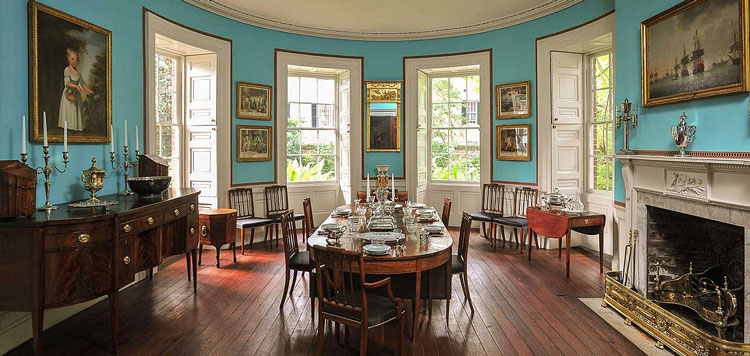 An interesting historical site is the Nathaniel Russell House, which is a restored historic home in downtown Charleston. Built in 1808, it's a beautiful example of Federal-style architecture and features elaborate plasterwork, a stunning spiral staircase, and an extensive collection of period furniture and decorative arts. Visitors can take a guided tour of the house and learn about the history of Charleston's elite families in the early 19th century.
America's oldest museum and more
Charleston has a number of museums that showcase the history and culture of the city and the Lowcountry region. Here are some of the most popular museums:
The Charleston Museum – Founded in 1773, the Charleston Museum is the oldest museum in the United States. It features exhibits on topics such as slavery, the American Revolution, and the Civil War. It also has exhibits on the natural history and cultural heritage of Charleston and the Lowcountry, including a collection of over 30,000 objects. Its natural history exhibits highlight local wildlife and ecosystems.
The Gibbes Museum of Art – The Gibbes Museum features a collection of American art from the 18th century to the present day, with a focus on artists from the South. The museum also hosts a variety of rotating exhibitions and educational programs.
The Old Slave Mart Museum – Housed in a historic building that was once a slave auction house, the Old Slave Mart Museum tells the story of Charleston's role in the transatlantic slave trade.
The Confederate Museum – The Confederate Museum features artifacts and exhibits related to the history of the Confederate States of America, including weapons, uniforms, and other objects from the Civil War era.
The H.L. Hunley Museum – The H.L. Hunley was a Confederate submarine that played a key role in the Civil War. The museum features exhibits on the history of the submarine and its crew, as well as artifacts recovered from the wreck.
Fort Sumter and more on the water
If you're feeling adventurous, there are plenty of nearby islands to explore, like Morris Island, Folly Beach, Kiawah Island, and Seabrook Island. Among the historic sites, you may want to visit Fort Sumter. It's a National Monument located in Charleston Harbor and is best known as the site of the first shots of the American Civil War, which were fired on April 12, 1861.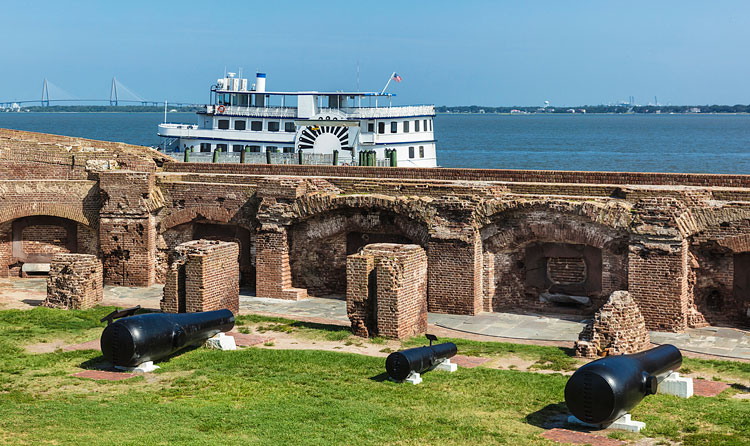 The fort is only accessible by boat, and visitors can take a ferry ride to the island to explore the fort and learn about its history through exhibits and ranger-led tours. The fort is open year-round, and there is a visitor center on the mainland where you can purchase tickets and learn more about visiting.
Citadel military college open to visitors
Just in case you're hearing the name for the first time, Citadel is a military college located in Charleston. It is a unique tourist destination in that it offers visitors a glimpse into the life of cadets at a military institution. The Citadel is a National Historic Landmark and is one of the six senior military colleges in the United States.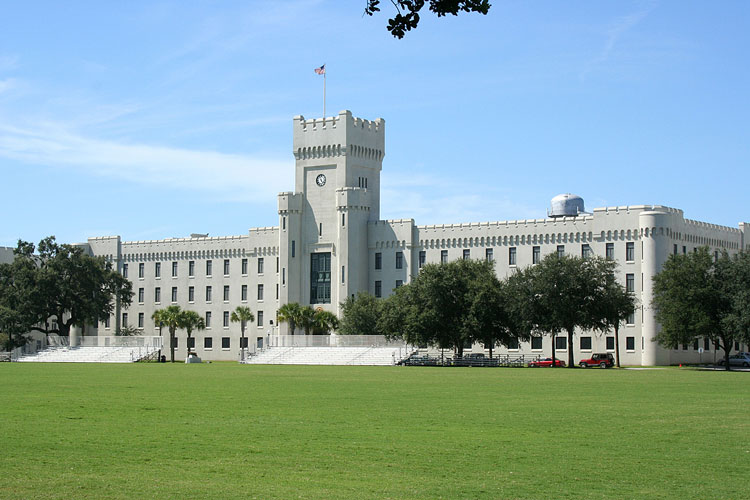 One of the most interesting things about the Citadel is its history. It was founded in 1842 as the South Carolina Military Academy and has a long and storied past, including serving as a Confederate military college during the Civil War. Today, visitors can tour the campus and learn about its history, including its role in the Civil War and its evolution over time.
Another interesting aspect of the Citadel is its architecture. The campus is home to several impressive buildings, including the iconic Summerall Chapel and the McAlister Field House, which was used for the 1996 Summer Olympics. Visitors can take guided tours of the campus and learn about the architectural significance of these buildings.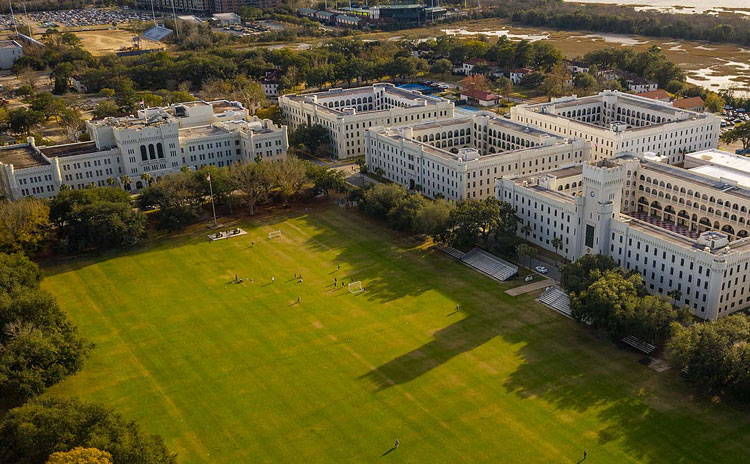 Finally, the Citadel offers a unique perspective on military education. Visitors can attend parades and other military ceremonies and watch cadets in action as they go about their daily routines. The Citadel is also home to a number of sports teams, including football, basketball, and baseball, which offer additional opportunities for visitors to experience the college's culture. Overall, the Citadel offers a fascinating glimpse into the world of military education and is a must-see destination for anyone interested in American history or military culture.
These are not your grandparent's marinas
As we make our way into Charleston on the ICW, let's talk marinas. First up is the Charleston City Marina, also known as the "Mega Marina." Situated on the Ashley River and located conveniently near downtown Charleston, this very popular marina is home to some of the most prestigious yachts in the world, including those owned by celebrities like Tiger Woods and Bill Murray. They've got everything you need for a comfortable stay, including floating docks, fuel services, pump-out stations, and 24-hour security. And if you're looking for a unique experience, check out the Safe Harbor Water Suites – a custom-built structure that combines chic nautical overnight accommodations with private upper-deck terraces for an unforgettable waterfront experience. Why is the Charleston City Marina so popular? It's popular for several reasons. First, it's one of the largest and most well-equipped marinas on the East Coast. It can accommodate vessels up to 250 feet in length and offers a range of amenities including fueling, pump-out services, laundry facilities, and concierge services. The marina also has an on-site restaurant, a ship store, and a pool for guests to enjoy. Additionally, it's located in the heart of Charleston's historic district, making it an ideal base for exploring the city. It's within walking distance of popular tourist attractions such as the Battery, Waterfront Park, and King Street shopping. The marina also offers shuttle services to downtown Charleston and the airport, making it easy for visitors to explore the city without worrying about transportation. Overall, Charleston City Marina offers a convenient and luxurious base for boaters and tourists alike.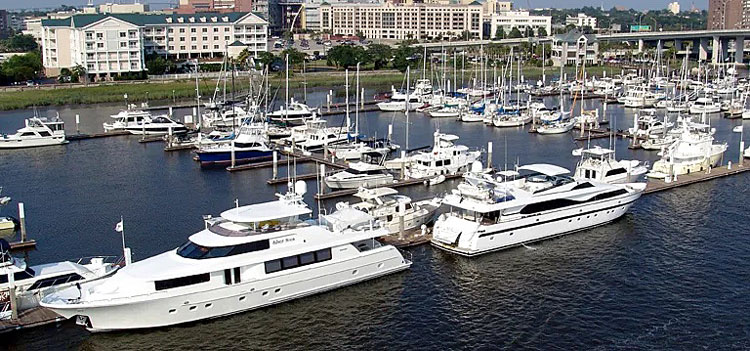 If you're looking for another luxurious marina, check out the Charleston Harbor Resort and Marina on Patriots Point in Mount Pleasant. With 459 slips, including 25 megayacht slips, this marina is a favorite among larger vessels. Boaters can take advantage of the marina's concierge services to arrange for dinner reservations or tours of the city, or simply relax by the resort's pool or at the on-site tiki bar.
Another 5-star option is the Harborage at Ashley Marina, located just a short walk from the historic district. This marina is known for its luxurious amenities, including a heated pool, private lounge, and concierge services. And if you're a foodie, you'll love that it's located near some of Charleston's top restaurants and attractions.
For those looking to stay in the heart of downtown Charleston, the Bristol Marina is the way to go. This upscale marina offers state-of-the-art facilities, including floating docks, a full-service boatyard, and a clubhouse with a private lounge and kitchen. Plus, it's just steps away from King Street, where you'll find plenty of shops, restaurants, and cultural attractions.
Last, but not least, is the Charleston Harbor Marina, located in the historic Patriots Point area. This 5-star marina offers stunning views of the Charleston skyline and harbor, plus access to a wide range of amenities, including a swimming pool, fitness center, and complimentary shuttle service to downtown Charleston. And if you're hungry, head to the marina's on-site restaurant, Red's Ice House, which is a popular spot for boaters and locals alike.
So drop your anchor and stay awhile, there's so much to see and do in Charleston!
Well, that's it for now. Stay well. I hope to say hello to you if you spot my boat, Life's AOK, in one of the locations that I'm hoping to visit in 2023, that is, if whatever the latest version of the pandemic permits us.
I bid you Fair Winds and Following Seas.
---
Cover photo: The Battery

The Battery is a landmark defensive seawall and promenade in Charleston, renowned for its historical significance and beautiful views. The seawall stretches along the lower shores of the Charleston Peninsula, adjacent to the Charleston Harbor and the Ashley River.
The Battery was originally constructed in the 18th century as a defensive fortification to protect the city from naval attacks, and it played a significant role in both the American Revolutionary War and the American Civil War. Today, the Battery is a popular tourist destination, featuring beautiful antebellum homes, lush gardens, and stunning views of the harbor and surrounding waters.
Visitors to the Battery can take a leisurely stroll along the seawall, taking in the scenic beauty of Charleston's waterfront, and admiring the historic architecture of the many mansions and estates that line the shore. There are also numerous benches and gazebos where visitors can relax and enjoy the view.
---
A few things I learned
Charleston is known for its warm and humid weather, which can make for some very interesting hair days! Be prepared to bring your hair ties and be ready for a good laugh when you catch a glimpse of yourself in a mirror.

The locals in Charleston are known for their unique accents and phrases, which can sometimes sound quite humorous to visitors. Keep an ear out for phrases like "y'all" and "bless your heart" – you might find yourself adopting them by the end of your trip!

2 things I recommend
Charleston is known for its thriving culinary scene. Indulge yourself in a smorgasbord of culinary delights at as many restaurants as your taste buds desire! Charleston is famous for its low-country boil, which includes shrimp, sausage, corn, and potatoes all boiled together in a giant pot. And if you're feeling adventurous, you might want to try some she-crab soup, a local delicacy made from crab roe and cream that's sure to leave an impression! Don't limit yourself to just one, go ahead and explore all the mouth-watering options that are out there waiting for you.


Husk: This award-winning restaurant serves elevated Southern cuisine made with local ingredients. Their menu changes daily, but you can always expect to find innovative dishes that highlight the flavors of the South.
FIG: Short for "Food is Good," FIG is a farm-to-table restaurant that focuses on seasonal, locally sourced ingredients. Their menu features modern takes on traditional Southern dishes, as well as global flavors.
The Ordinary: This upscale seafood restaurant is housed in a restored bank building and features an extensive raw bar. Their menu includes both classic and innovative seafood dishes, as well as a selection of craft cocktails.
The Rarebit: A cozy diner-style restaurant located on King Street, it serves up classic comfort food with a modern twist. The menu features everything from burgers to breakfast dishes, and the retro-inspired decor adds to the restaurant's fun and quirky atmosphere.
Hominy Grill: It's a classic Southern restaurant in the heart of Charleston. Known for its shrimp and grits and other traditional Lowcountry dishes, Hominy Grill is a go-to spot for locals and visitors alike.
Leon's Oyster Shop: There are several local-favorite restaurants in Charleston that may not be as well-known to tourists. One such place is Leon's Oyster Shop, located in the city's Westside neighborhood. Known for its fresh seafood and oysters, Leon's has a laid-back vibe and outdoor seating that makes it a popular spot for locals. It's known for its fried chicken and oysters.


If you want to dine near your marina, here are some ideas for you.


Fleet Landing Restaurant & Bar: Located on the waterfront, this restaurant is just a short walk from Charleston City Marina. They serve delicious seafood dishes and have a great outdoor patio with beautiful views of the harbor.
The Darling Oyster Bar: This popular seafood spot is located in downtown Charleston, just a short distance from the Charleston Maritime Center. They serve up fresh oysters, seafood dishes, and craft cocktails in a cozy atmosphere.
The Marina Variety Store & Restaurant: This casual eatery is located right on the Ashley River, next to the Charleston City Marina. They serve classic American fare, including breakfast, lunch, and dinner, and have great views of the water.
The Crab Shack: This waterfront restaurant is located just a short drive from the Charleston Harbor Marina. They serve up classic Lowcountry seafood dishes, like shrimp and grits and she-crab soup, in a fun, laid-back atmosphere.
The Boathouse at Breach Inlet: This upscale seafood restaurant is located in the nearby Isle of Palms, just a short drive from several marinas in the Charleston area. They offer stunning views of the Intracoastal Waterway and serve up fresh seafood dishes in a beautiful, beachy setting.
How easy?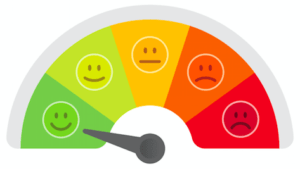 Marinas where you can stay overnight or longer
---
*SBFL stands for Slow Boat to Florida. Each numbered heading has two parts. The first is "Planned or Planning to Visit," and when we visit the planned location, a "Visited" label appears at the beginning, next to SBFL.
Join us on our journey of discovery along the Atlantic Intracoastal Waterway (ICW)! We're taking you with us, through our blog "Trips of Discovery," as we follow in the footsteps of three National Geographic editors – Dorothea and Stuart E. Jones and Allan C. Fisher Jr. In this series, we'll show you the past, present and a glimpse into the future, as we compare and contrast the locations visited by the Jones' (1958 National Geographic article, "Slow Boat to Florida") and Fisher (1973 book, "America's Inland Waterway") journeys, respectively. But don't worry, we'll add our own personal touch by sharing our observations and interviews with local residents during our visits.
In this series, we'll take you to some of the most historic and charming spots along the ICW and share our personal observations and experiences. Who knows, you might even be inspired to plan your own adventure!
My wife and I hope you'll be able to join us on the journey, either by boat or by car. Don't hesitate to reach out and share your own insights or experiences about the locations we visit. We'd love to hear from you and keep the conversation going! And if not, don't worry, you can still follow along as armchair travelers! So sit back, relax, and let's embark on our Trips of Discovery of the ICW.