Slow Boat to Florida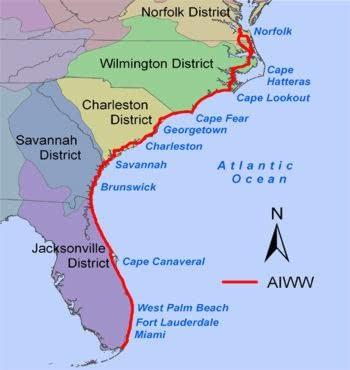 Estimated Reading Time: 6 minutes – SBFL* – THE START OF A DREAM – Years ago, I remember asking my local boatyard owner and trusted mechanic if we could go from our home port in the northern Chesapeake Bay to Florida with my then first powerboat, a 25' Rinker Cruiser, Happy Time. His response was, "Sure, why not?" That surprising answer provoked a strong exclamation from me, saying, "Really!?" and sparked a huge curiosity on my end. I said, "Do you know of anyone who did that with a 25' powerboat?" His response was even more surprising. He said that in the late 60's and early 70's, some people actually went to Florida with their 16' Donzies. Never in my wildest dreams had I imagined that a 25' powerboat could do this 1,100-mile journey to Florida, let alone a 16' powerboat. I remember being very impressed and shouting, "Wow!" In my mind, that kind of long ocean trip belonged to much larger powerboats, if not superyachts and, of course, wonderful sailboats on the Atlantic Ocean.
After talking further with my friend, I found out that the journey is made possible for small pleasure boats like mine without venturing off to the ocean. It's done via a historic inland waterway called the Atlantic Intracoastal Waterway (ICW) that goes roughly parallel to the eastern seaboard. I also learned that starting in 1824, the US Federal Government passed a number of pieces of river and harbor legislation. One result was that the United States Army Corps of Engineers (USACE) has responsibility for navigation waterway improvements and maintenance of the ICW. I was hooked.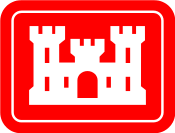 Having a powerboat journey with my 26' SeaRay Sundancer, Life's AOK, on historical waterways and visiting a bunch of historical destinations, waking up on shores that have been visited hundreds of years before me, not to mention seeing newer towns along the way. How cool is that?
Very soon thereafter, I was talking with fellow members of our local United States Power Squadrons chapter. I found out that a few of them had completed the journey. I was told that hundreds, if not thousands of pleasure boaters have been doing the same trip on the ICW every year for years. Of course, a quick Internet search returning hundreds of websites and memories attested to that.
Since then, I keep recalling the wisdom of American writer/maverick Oscar Hammerstein (1846 – 1919), "If you don't have a dream, how are you going to make a dream come true?" Well, guess what? Ever since I have been dreaming of doing a round trip journey to Florida on the ICW.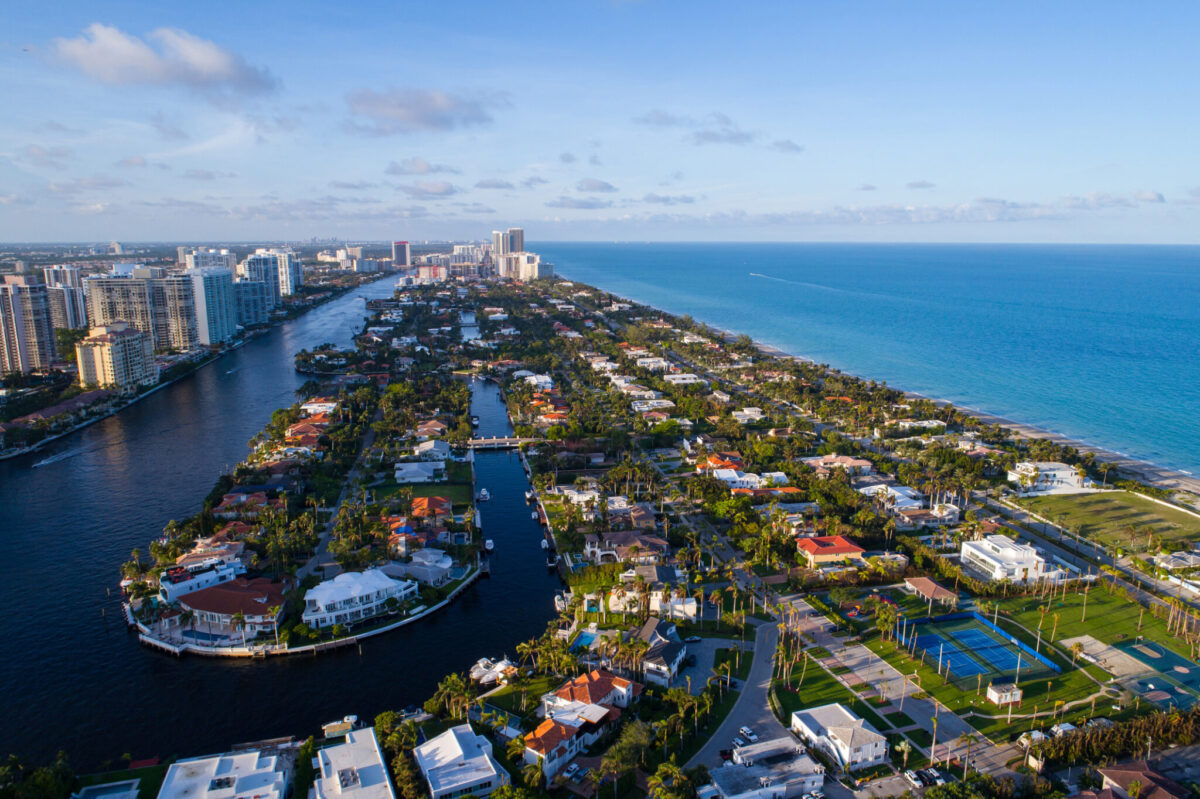 Then came a Father's Day gift from my daughter. Knowing of my ICW journey dream, she handed me two gifts. The first one was a 1958 National Geographic article titled, "Slow Boat to Florida" by Dorothea and Stuart E. Jones. They had done the 1,100-mile trip from Annapolis, Maryland, to Florida with their sailboat, Tradewinds, a 35-foot Ketch, and they had done it on the ICW.
By the way, here is a side note. In their article, they wrote, "Shielded from Atlantic winds and waves, it [ICW] serves a steady flow of shrimpers, small tankers, and barges, as well as yachts ranging from lordly 100-footers to modest outboard cruisers. We heard of one man who made the trip in a 17-foot canoe." Well, the hearsay of a 17' canoe trip on the ICW almost coincided with what I had heard about 16' Donzies in the late 60's and early 70s. I am definitely pursuing this information and seeing if I can locate someone who would be willing to share their memories with me. If you know of someone who has done the 1,100 miles of the ICW with a 17' canoe or 16' Donzi, please let me know. I would love to contact them and share their memories with all of you.
Here, I must also mention my second Father's Day gift that I received. It was a 1973 book titled, "America's Inland Waterway, Exploring the Atlantic Seaboard" by Allan C. Fisher, Jr., published by the National Geographic Society.
My idea now is to plan a "Slow Boat to Florida" journey following the route of the 1958 trip of the Joneses and, when possible, add stop-over locations of Alan Fisher's. I would like to compare the impressions of those mid-20th century days with our impressions and information now in the early 21st century. Revisiting the past while exploring the vast length of the ICW today will greatly enrich our journey.
I am not sure when will I be able to start such a 2,200-mile round trip journey and how far I would really be able to go, but I want to plan following their path on the ICW as closely as possible. When I do the trip, I'll compare my experience to that of the Joneses and see how much things have changed along the way. Perhaps 60 years since the Joneses' trip and, for that matter, 45 years after Fisher's journey, is too short of a time and nothing has changed.
I recognize the fact that a 2,200-mile trip with a powerboat would not be as economical as going with a sailboat, but I feel that it will be a worthwhile effort planning it and trying to make my dream come true. I would like to share my experiences along the way with those who would like to read about it. I am fired up!
3 things I learned
---
The Atlantic Intracoastal Waterway (ICW) by itself is a great destination for pleasure boats.
There are literally a huge number of resources out there providing information that would support and make an ICW journey, in any length, more fun. Just do a quick internet search on the ICW.
There are a large number of boaters who are doing the ICW trip every year. You would not be alone on the water.
1 thing I recommend
If you can think of the Atlantic IWC or any boating destination, think of this, "If you don't have a dream, how are you going to make a dream come true?"
How easy?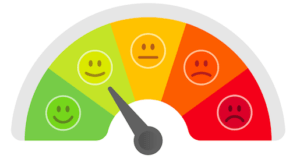 ---
Have you heard about or know anyone who made an 1,100-mile trip on the ICW in a 17-foot canoe or 16' Donzi in the late 60's or early 70s? If so, please share your story with us.
---
Did you experience the ICW? If so, when did you do it, and what are your impressions and recommendations?
---
*SBFL stands for Slow Boat to Florida. It is a series of my blog posts, which started with a posting that had the same title. Each numbered heading has two parts. The first is "Planned," and when we visit the planned location, a "Visited" label appears at the beginning, next to SBFL. The essence of this series is not to seek new lands and exotic cultures. Rather, it is to cover our journey of discovery (hence the title of our blog Trips Of Discovery) that has to do with seeing with a new eye the coastal locations of the Atlantic Intracoastal Waterway (ICW) where present-day America started to flourish. The SBFL series represents part travel, part current and historical anthropological highlights of selected locations and coastal life. We're comparing then and now, based on observations made by Dorothea and Stuart E. Jones in their 1958 National Geographic article titled, "Slow Boat to Florida" and a 1973 book published by National Geographic, titled America's Inland Waterway (ICW) by Allan C. Fisher, Jr. We also take a brief look at the history of the locations that I am writing about. Finally, we bundle it up with our observations during our actual visits to the locations and our interviews with local residents. Think of it as a modest time capsule of past and present. My wife and I hope that you, too, can visit the locations that we cover, whether with your boat or by car. However, if that is not in your bucket list to do, enjoy reading our plans and actual visits as armchair travelers anyway. Also, we would love to hear from you on any current or past insights about the locations that I am visiting. Drop me a note, will you?