Milliarium Aureum – Golden Milestone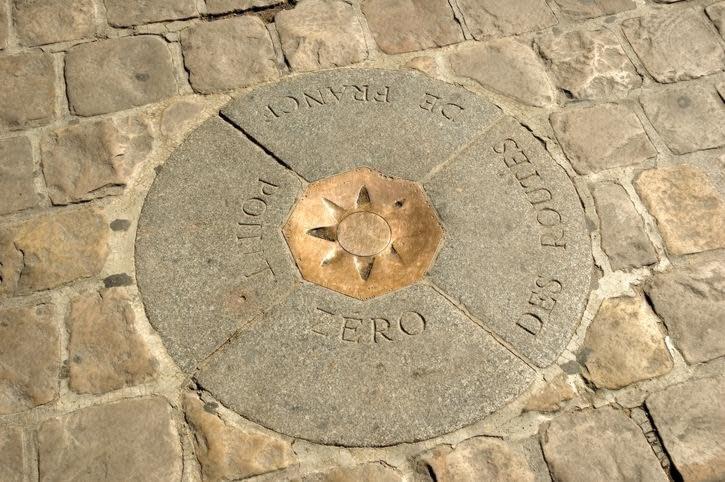 Estimated Reading Time: 6 minutes – SBFL* 0 – PLANNING – The Milliarium Aureum, also known by the translation Golden Milestone or Zero Milestone, was a monument, probably of marble or gilded bronze, erected by Emperor Caesar Augustus near the Temple of Saturn in the central Forum of Ancient Rome. All roads were considered to begin at this monument and all distances in the Roman Empire were measured relative to it. It is believed to be the literal origin for the maxim that "all roads lead to Rome." On it, perhaps, were listed all the major cities in the empire and distances to them, although the monument's precise location and inscription remain matters of debate among historians. (Above is a sample Zero Milestone, Point Zero Des Routes de France Marker in Paris) After the fall of the Roman Empire, the Byzantine Empire had an arched building, the Milion of Constantinople, as the starting place for the measurement of distances for all the roads leading to the other cities. In the 1960s, some fragments were discovered and erected in its original location, now in the district of Eminönü, Istanbul, Turkey.
Guess what, here in the US, we have at least a couple of our own Zero Milestones that I know of. The first one is the Zero Milestone monument in Washington, D.C., intended as the initial milestone from which all road distances in the United States should be reckoned when it was built. However, at present, only roads in the Washington, D.C. area have distances measured from it.
(MM "0.0") 36°50'54" N / 76°17'54" W is not a Da Vinci Code
The second and better-known milestone—a.k.a. Mile Marker (MM)—is a virtual milestone of the Atlantic Intracoastal Waterway (ICW) or "The Ditch," as many refer to it. It provides all kinds of mariners with a continuous, and for the most part, the protected passage just inside the Atlantic Coast and through the Florida Keys. Beginning at MM "0.0" at 36°50'54" N / 76°17'54" W in Norfolk, VA, the Atlantic ICW stretches 1,243.8 SM (1080.8 NM) south to Key West, FL.
My Personal Zero Milestone for the journey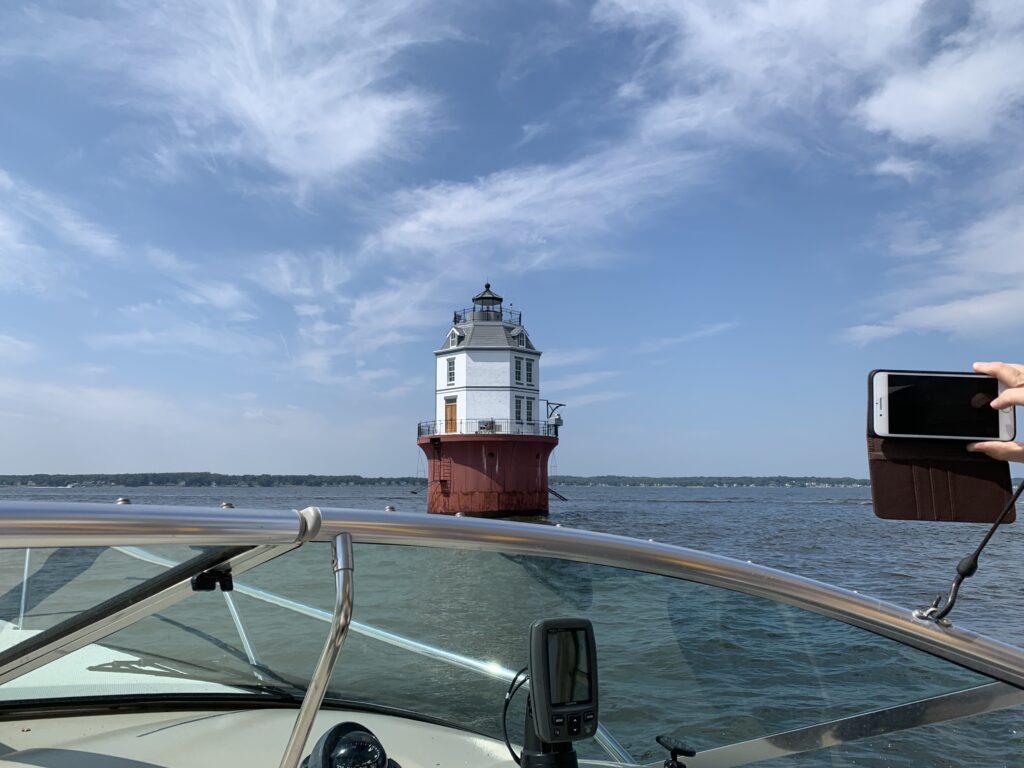 Here is my start point of my journey, my zero milestone, The Baltimore Harbor Light. Coordinates: 39.05919°N 76.399°W. It is officially called Baltimore Light and historically Baltimore Harbor Lighthouse. It is a privately owned caisson lighthouse in the Chesapeake Bay in Maryland. First lit in 1908, it sits at the mouth of the Magothy River, marking the channel which leads northwest to the opening of the Patapsco River, which then leads into the Baltimore harbor.
Those of you who read my initial blog on the Atlantic ICW, "Slow Boat to Florida," will recall my wish to plan a round trip journey on it. This is it. This is the first step blog for it. In that blog I wrote, "My idea now is to plan a "Slow Boat to Florida" (SBFL) journey following the route of the 1958 trip of the Jones' and, when possible, add stop-over locations of Alan Fisher's. I would like to compare the impressions of those mid-20th century days with our impressions and information now in the early 21st century. Revisiting the past while exploring the vast length of the ICW today will greatly enrich our journey."
As Lao Tzu said, "The journey of a thousand miles begins with one step." The first decision that I have to make is where should my "one step" (a.k.a. the first step) be located to start my Slow Boat to Florida adventure?

Dorothea and Stuart E. Jones started their trip with Tradewinds in April 1958 from the Severn River. Which is south of the Magothy River, not too far from it. Before that, they visited Annapolis, the capital of Maryland, by car. Allan C. Fisher, Jr. started his trip with Andromeda in New England. After entering the Chesapeake Bay, he makes reference to sailing from Georgetown, MD, near the head of the Sassafras River, to Swan Creek on the northern part of the Bay.

Since my journey will start also from my home waters in the Chesapeake Bay, I decided to use the Baltimore Harbor Light as my personal zero milestone marker. I must say, it is a good looking lighthouse, especially after it was repainted. It used to be burnt red; now it is white.
However, for the Atlantic ICW, which starts in Norfolk, VA, I intend to use the official mile marker numbers to make it easy to plan and execute it.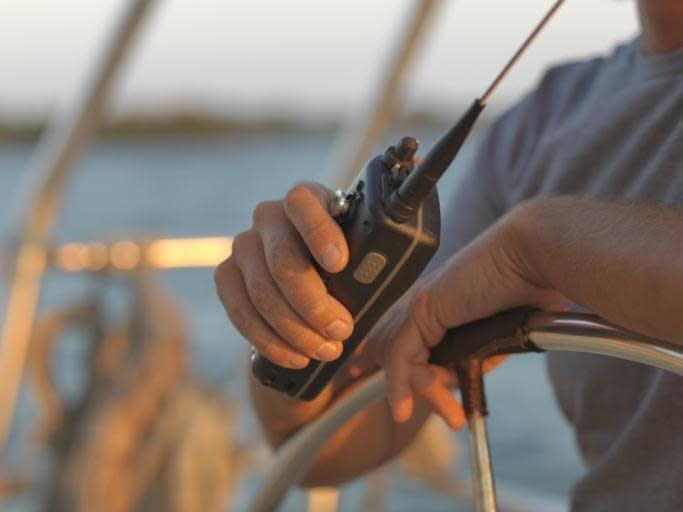 Since my zero milestone is well above the Atlantic ICW's start point in Norfolk, VA, then it is only natural that my round trip will be well over 2,200 miles. My target is to cover no more than 100 miles a day and preferably not to visit a particular location more than once on the round trip journey. Hence, I will be having a minimum of 22 destinations, plus a few alternate locations, just in case the stars do not line up as planned.

I will need to take into consideration my refueling needs along the way. All my stopover locations will need to have gasoline, either at the marina that we would stop over at or nearby, open at the approximate time of year that we may be there. Not to mention that I have to make sure that they accept credit cards for fuel, as well as the marina service.

Although I do not know for sure which year that maybe, my targeted start month is mid-October, right after the United States Annapolis Power Boat Show. That way, I should be avoiding the hurricane season and be well on my way down to warmer climates before winter sets in.

I am planning to spend 3 months going down to Florida and then 3 months coming back up to my Zero Milestone, Baltimore Harbor Light, well before the hurricane season starts in June on the East Coast.
I hope to say hello to you if you spot me on my boat, Life's AOK, on one of my locations that I will be visiting.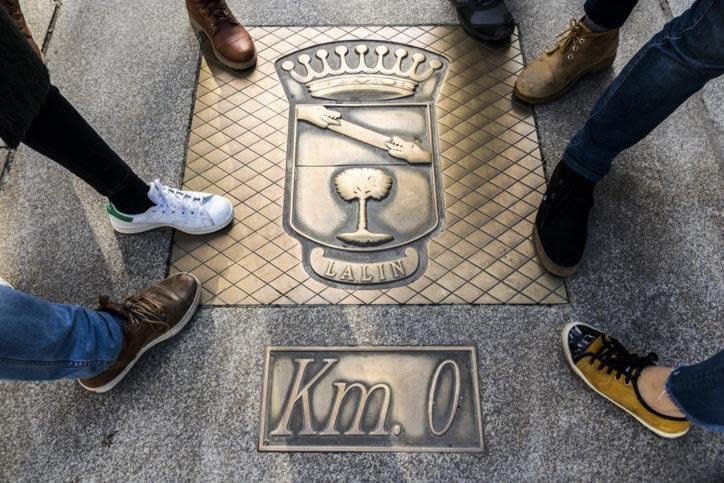 3 things I learned
The Atlantic Intracoastal Waterway (ICW) by itself is a great destination for pleasure boaters. My destination will be the entirety of my journey to Florida, hence my motto of Slow Boat to Florida (SBFL).
There are literally a huge number of resources out there providing expert information that would support and make an Atlantic ICW journey of any length more fun, without roughing it. Equip yourself with as much information as possible.
If you are planning to go out of your home waters, make sure to talk to your boat insurance agency as well as local authorities in your destination(s) and prepare to meet the requirements, if any, in advance.
7 things I recommend
How easy?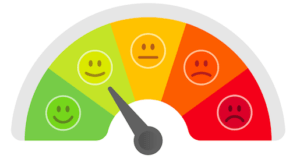 ---
*SBFL stands for Slow Boat to Florida. It is a series of my blog posts, which started with a posting that had the same title. Each numbered heading has two parts. The first is "Planned," and when we visit the planned location, a "Visited" label appears at the beginning, next to SBFL. The essence of this series is not to seek new lands and exotic cultures. Rather, it is to cover our journey of discovery (hence the title of our blog Trips Of Discovery) that has to do with seeing with a new eye the coastal locations of the Atlantic Intracoastal Waterway (ICW) where present-day America started to flourish. The SBFL series represents part travel, part current and historical anthropological highlights of selected locations and coastal life. We're comparing then and now, based on observations made by Dorothea and Stuart E. Jones in their 1958 National Geographic article titled, "Slow Boat to Florida" and a 1973 book published by National Geographic, titled America's Inland Waterway (ICW) by Allan C. Fisher, Jr. We also take a brief look at the history of the locations that I am writing about. Finally, we bundle it up with our observations during our actual visits to the locations and our interviews with local residents. Think of it as a modest time capsule of past and present. My wife and I hope that you, too, can visit the locations that we cover, whether with your boat or by car. However, if that is not in your bucket list to do, enjoy reading our plans and actual visits as armchair travelers anyway. Also, we would love to hear from you on any current or past insights about the locations that I am visiting. Drop me a note, will you?