Ocracoke Island – Hoi toider, O'coker, famous pirates, and the highest concentration of art galleries on the Outer Banks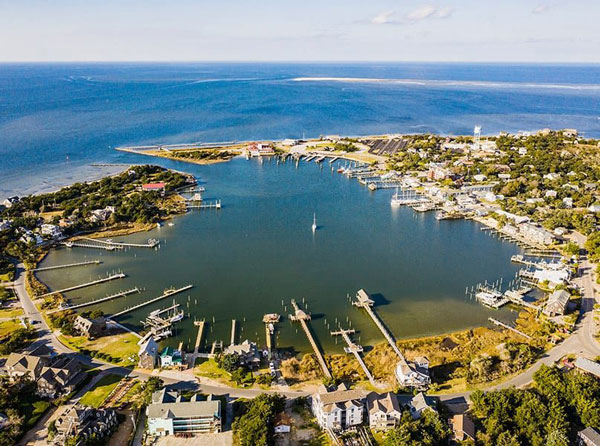 OBX, where coastal legends are born – Part 5 – Ocracoke Island
Estimated reading time: 12 minutes – SBFL 21* – PLANNING TO VISIT – How do you pronounce Ocracoke? Try it with two long "O" sounds – as in "Oh-Crah-Coke." If that doesn't work for you, try to say two words back-to-back: okra as in the vegetable and coke as in the Coke beverage. However you pronounce it, that is our destination, the southernmost island of the Outer Banks (OBX). We will catch a free ferry from Hatteras Island to get there. Ocracoke Island is the most remote inhabited island of the OBX.
You may wonder, since Trips Of Discovery is primarily a blog for pleasure boaters, why I'm not planning on doing the OBX islands trip with our boat? When it comes to OBX waters, unfortunately, I feel that the risks of navigating there are too high. Although we are experienced boaters, the idea of ever-shifting shoals, giving rise to its well-deserved name, the Graveyard of the Atlantic, is enough to stop me in my tracks. Granted, the Intracoastal Waterway (ICW) has its share of shifting sholes, but I feel I can negotiate it. On the other hand, OBX waters are in a different class by themselves. No paper chart or GPS chart plotter in the world would give me enough of a secure feeling, because those shoals can—and do—move overnight. That is where I draw the line during our Slow Boat to Florida* journey. So, our plan on our way down to Florida is to leave Life's AOK, our 26' SeaRay Sundancer, in Elizabeth City and to do the OBX excursion by car.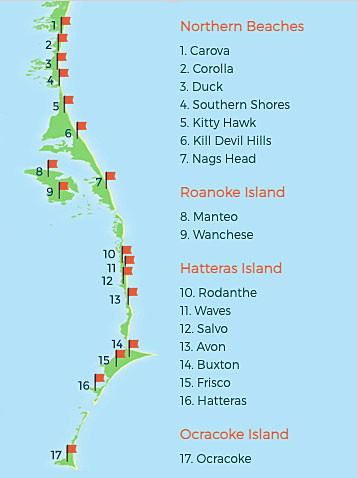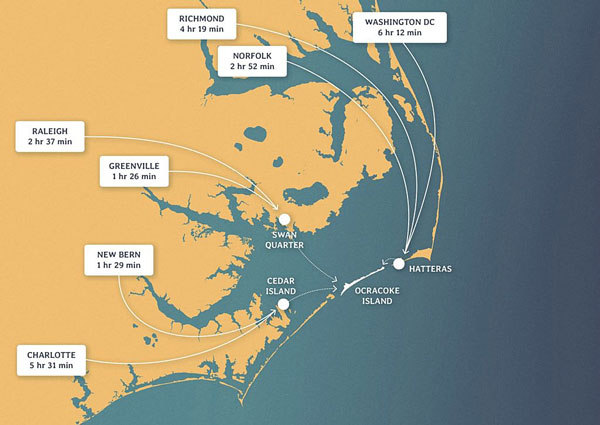 So in this last part of my mini OBX series, we will talk about:
Ocracoke Island, of course,
Legends of pirates of the past, and
A unique local dialect that may be lost in a few decades.
Recalibrate your expectations
As opposed to the other islands of OBX, Ocracoke Island (35°07'05.2″N 75°58'29.8″W) is somewhat different. That's because you can only get there by boat or small private plane. It's 13 miles long and only accessible to cars by ferry boat. So, if you're driving, you can take a free ferry from Hatteras Island that takes about an hour to get there. The Hatteras Ferry crossing operates on a first-come, first-served basis. Essentially, the ferry virtually extended Route 12, the main highway of the OBX, to the island. Another alternative is taking one of two ferries from the mainland that take about 2½ hours to cross the Pamlico Sound. In addition, if you have a small private airplane, that is a single or double engine plane, you made it. You can land at the airstrip just outside of town. [Ocracoke Island Airport (W95)] Then, of course, pleasure boaters can also reach the island by boat. (See below our Marinas where you can tie your boat up section.)
Still the same since 1585
After departing the Hatteras Ferry on the northern tip of the island, you may notice your pure, unspoiled surroundings, with nature and the seashore welcoming you all around. If you let the other cars on the ferry go and stay behind for a short while, then perhaps you will have a chance to feel as if you have time-traveled back to 1585.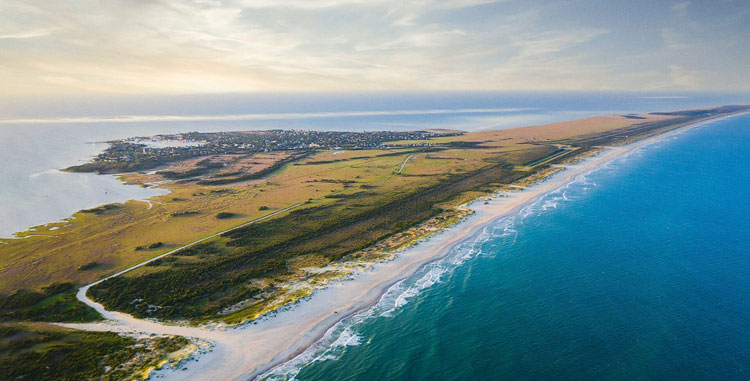 Close your eyes for a moment, slowly count to 10. Now open them, and engage all your senses. While the wind is caressing your body, imagine the island is still just as uninhabited as it was on a spring day in 1585, when seven English ships appeared off Ocracoke Inlet. Trust me, I am not exaggerating.
According to locals, the name Ocracoke has been around for centuries, however, its exact origins are unclear. Some historians believe that the name stemmed from the area's original Native American residents, the Woccocon, and the moniker "Ocracoke" simply morphed from there. Wococock, Occocock, Ocreecock and other variations finally reached our present-day as Ocracoke.
Legends of pirates
In 1715, the colony of North Carolina established Ocracoke as a port, setting aside land on the southwestern tip of the island where the present-day 4-square-mile village is for the homes of pilots (a pilot meets incoming ships at sea and guides them safely into the harbor).
Well, with ports and ships, along came new trouble that showed up, pirates. John Cole, Robert Deal, Anne Bonny, and dozens of pirates that are now left in the history books operated along the Caribbean and Southern Atlantic coasts in the early 18th century.
It was the notorious Blackbeard, standing out as the worst of the pirates, who left his name stamped on the Outer Banks and on Ocracoke, where he is still talked about.
Legend says that Blackbeard tied hemp to his beard and lit it on fire so that smoke wafted around his face, intimidating sailors on ships he was raiding. He may have started, like many pirates, as a privateer. (Privateers were privately owned and manned ships that were commissioned by their government to fight or harass enemy ships.) But by 1716, he had turned pirate, calling himself Edward Teach. (See Pirates and Privateers Galore section.) A popular local legend claims that the Ocracoke name came from Blackbeard the Pirate himself. In this version of the legend, Blackbeard could be heard crying "Oh, Crow, Cock!" before the sun rose, in anticipation of an upcoming battle against British naval forces.
Go with the flow
While planning our first trip to Ocracoke village, I noticed that they have a saying, "Things may not always go according to plan. That is part of life on an island. Go with the flow. Everything will be okay." They are speaking my language. That goes along with what I always say, slow down. Take a deep breath, appreciate the sea air and the sounds. As Ferris Bueller in Ferris Bueller's Day Off, a 1986 teen comedy film, said, "Life moves pretty fast. If you don't stop and look around once in a while, you could miss it." I agree, look around, take notice of many things that you may be taking for granted when you come across them in your busy everyday life.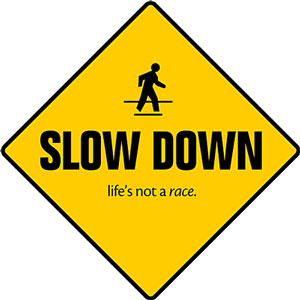 Enjoy the sea breeze, the sound of the waves, the calls of the birds. Enjoy your surroundings. You will quickly notice that Ocracoke is a bit different than most mainland beach towns. You will be getting a glimpse of true seclusion amidst rare beauty. However, if you are an A-type personality, no problem, the island is equipped with Internet service and most hotels, B & Bs, and rental houses have Wi-Fi. That should let you keep up with your daily life on the mainland in between enjoying the relaxed atmosphere on the island.
Ocracoke is an unassuming, walkable small town. Since the speed limit for cars is 25 miles an hour and parking can be limited, locals recommend that you just unpack your car and forget about it. However, in addition to a nice walk, there are a few other alternatives for your transportation on the island: bicycles, a free tram, and—my favorite transportation vehicle on an island—golf carts. By the way, islanders strongly recommend that you bring your walking shoes, but no high heels or stilettos—you will find no use for them on the island. Based on a version of Ocracoke history told in 2017, "There's still no record store, no barbershop, no movies, no crime, not one fast-food joint. Some of the streets are really only sandy paths, still unpaved and not likely ever to be. Walking them on a soft summer's night is as close to inner peace as many Americans will ever get."
Naturally, wherever we visit we all are looking for great eats. Let's be honest, it's a big part of the fun of traveling. Once you slow down, great food is there, of course. But if you want to get your own groceries, Ocracoke Island's only grocery store is your spot to visit. The Variety Store is the one-stop island shop where you'll find almost all of your grocery needs.
However, if you're shopping for the freshest catch, make sure not to miss the town's seafood market. It's a non-profit owned and operated by the Ocracoke Working Watermen's Association — the local fishermen and women, clammers, crabbers, and oystercatchers who sell their hauls there daily. They say the waters surrounding Ocracoke Island have always yielded only the best tasting seafood. Since Ocracoke Island was first settled in the early 1700s, Ocracoke's fishermen have put food on the table. That still remains the focus today – fresh, local seafood caught by hand. Caught today the traditional way and sold on the same day to restaurants and the public.
Art of OBX artists on display to buy and appreciate
Now that we have taken care of the most important aspect of any vacation, the food part, let's talk about the shopping part, the other most important activity on vacation. You may be surprised at the many interesting stores, showcasing the creations of local artists and islanders, to be discovered on the island.
To me, art is a very personal expression and appreciation of a medium. It is truly hard for me to pick and choose among many highly appreciated creative artists. The following photos and captions are just a few examples provided as a courtesy of Ocracoke Alive.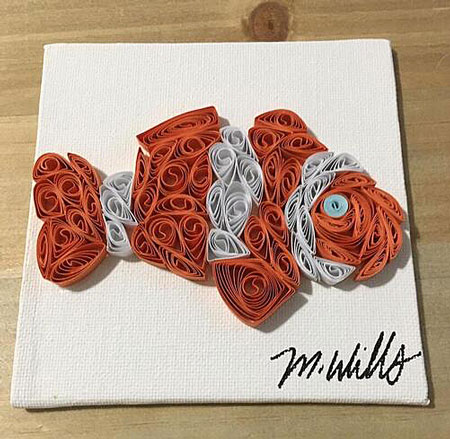 Imperfectionz Art Studio – Mattie is a paper/polymer clay artist, who enjoys creating whimsical creative art for others to enjoy.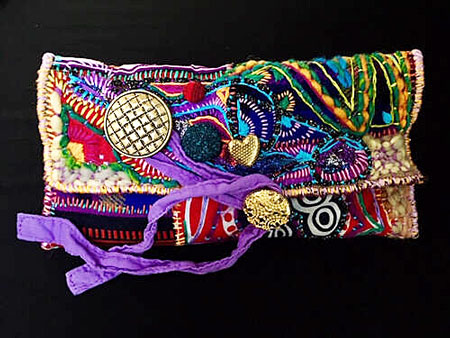 Rose Rast Studio & Taking Care of Buttons – Jennifer Rose is a self-taught artist. Her focus is primarily textiles, but her love for creating art transfers across mediums. Using hand embroidery, she composes pieces of wearable art & accessories with vibrant colors & textures.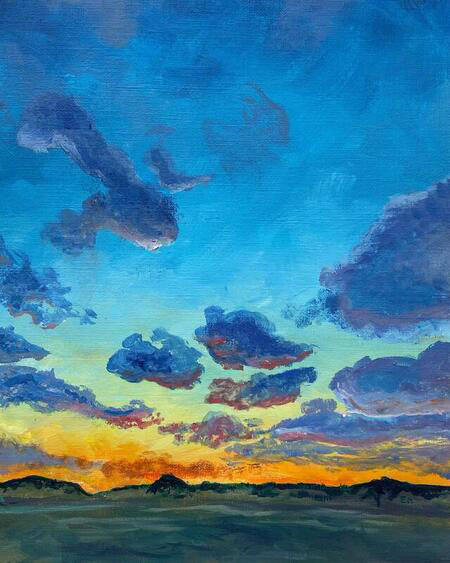 Elizabeth Aiken Art – Elizabeth is a 23-year-old artist from Atlanta, GA. She now lives on Ocracoke with her sweet puppy, Mildred. Expressing her love for the Outer Banks through her art, she wants to share it with others.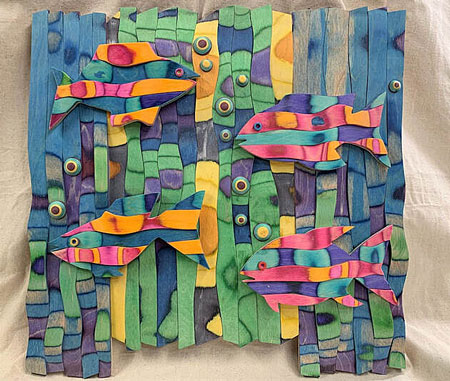 Windy Island Designs – The art of Tom and Keven Eriksen is inspired by their love of the wind and water. They have an innovative process of combining hand carving and technology to create wood sculptures. The result is found in vibrant stylized sculptures to be enjoyed as wall hangings, tabletop sculptures, drawer pulls, and charcuterie or serving boards
Hoi Toiders and O'cokers
Ocracoke is an island so isolated that its residents developed their own accent and vocabulary over hundreds of years. Some think they have an Australian or Irish accent. However, it seems that the Ocracoke Brogue, spoken by only the 150 or so longtime residents, is in danger of dying out within just a few decades due to the off-islanders (dingbatters) that are moving in. Also, if you were born, raised, and lived on the island, that makes you an O'coker. In other words, you are a native of Ocracoke Island. If you are not, then you are a dingbatter, of course.
Well, that's it for now. Stay well. I hope to say hello to you if you spot my boat, Life's AOK, in one of the locations that I'm hoping to visit in 2022, that is, if whatever the latest version of Coronavirus permits us.
I bid you Fair Winds and Following Seas.

---
Cover photo: Cover Photo: Ocracoke Aerial photo of Silver Lake Harbor marinas of Ocracoke island. Courtesy of Visist Ocracoke NC.
---
3 things I learned
Ocracoke is only accessible by water. So, you can take a free ferry from Hatteras Island that takes about an hour to get there. The Hatteras Ferry crossing operates on a first-come, first-served basis. Essentially, the ferry virtually extended Route 12, the main highway of the OBX, to the island. The alternative is taking one of two ferries from the mainland that take about 2½ hours. North Carolina Ferry System. Plan your trip.

If you have a small private plane (one or two engines) or a helicopter, you can land at Ocracoke's airstrip, located just outside the village. Most lodging partners will arrange pickup from the airport and bring you into town.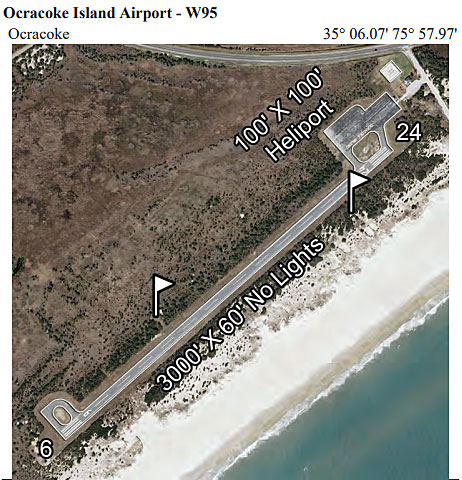 More on the Ocracoke Brogue. Make sure not to miss the story about oysters on a Vegas trip.
1 thing I recommend
If you visit the Outer Banks, North Carolina, plan to experience Ocracoke, even if it's just for a day trip.
How easy?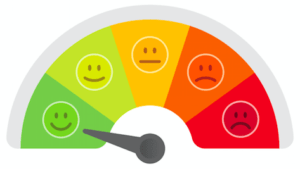 Marinas where you can tie your boat up
The Anchorage Inn & Marina is located near the entrance of Silver Lake Harbor. It has deep water docking available for vessels up to 100 feet in length, with slips available for smaller boats as well. They offer daily, monthly, or yearly dockage and an onsite boat ramp.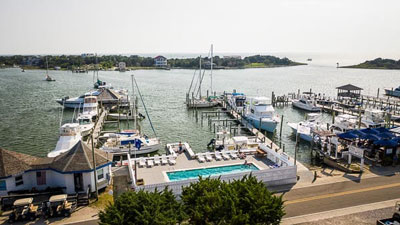 National Park Service Docks (252-475-9717). For no-frills docking, the National Park Service offers 15 fixed dock slips for vessels up to 60 feet. There are no refueling or repair options there, and no jet skis.
---
*SBFL stands for Slow Boat to Florida. It is a series of my blog posts, which started with a posting that had the same title. Each numbered heading has two parts. The first is "Planned or Planning to visit," and when we visit the planned location, a "Visited" label appears at the beginning, next to SBFL. The essence of this series is not to seek new lands and exotic cultures. Rather, it is to cover our journey of discovery (hence the title of our blog Trips Of Discovery) that has to do with seeing with a new eye the coastal locations of the Atlantic Intracoastal Waterway (ICW) where present-day America started to flourish. The SBFL series represents part travel, part current, and historical anthropological highlights of selected locations and coastal life. We're comparing then and now, based on observations made by Dorothea and Stuart E. Jones in their 1958 National Geographic article titled, "Slow Boat to Florida" and a 1973 book published by National Geographic, titled America's Inland Waterway (ICW) by Allan C. Fisher, Jr. We also take a brief look at the history of the locations that I am writing about. Finally, we bundle it up with our observations during our actual visits to the locations and our interviews with local residents. Think of it as a modest time capsule of past and present. My wife and I hope that you, too, can visit the locations that we cover, whether with your boat or by car. However, if that is not in your bucket list to do, enjoy reading our plans and actual visits as armchair travelers anyway. Also, we would love to hear from you on any current or past insights about the locations that I am visiting. Drop me a note, will you?